How to Sign up for Broadband
How to Sign up for Broadband
How to sign up for broadband
Our customer experience team will help get you set up with unlimited broadband. They will be able to answer any questions and provide advice on the best plan to fit your needs. The process they'll guide you through is detailed below.
To get started 
The Broadband sign up process
Our team will help you through the following process. Getting the right package to fit your home and requirements will greatly enhance your broadband experience.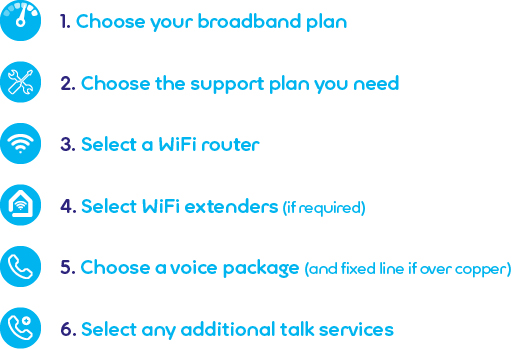 Broadband is a critical and growing part of our day-to-day lives. Finding the right plan and supporting services can make a big difference to your overall broadband experience. In addition to the broadband tariff, you'll have a range of options to pick from to customise the broadband experience to your requirements.
Alternatively, visit us in store

Strand Street Shop:
15-17 Strand Street
Douglas
Isle of Man
IM1 2ED