How to Switch from another Isle of Man Broadband Provider
How to Switch from another Isle of Man Broadband Provider
How to switch from another Isle of Man broadband provider
Our customer experience team are here to help make your switch to Manx Telecom as easy as possible.
The first thing to do is to speak to one of our team, they will be able to advise you on closing your existing broadband service and transitioning to Manx Telecom with minimal disruption.
The process they'll guide you through is detailed below.
To get started
The Broadband sign up process
Our team will help you through the following process. Getting the right package to fit your home and requirements will greatly enhance your broadband experience.
You'll then need to get a Broadband Migration Authorisation Code (MAC) from your existing provider. This Code helps make the migration from one broadband supplier to another seamless.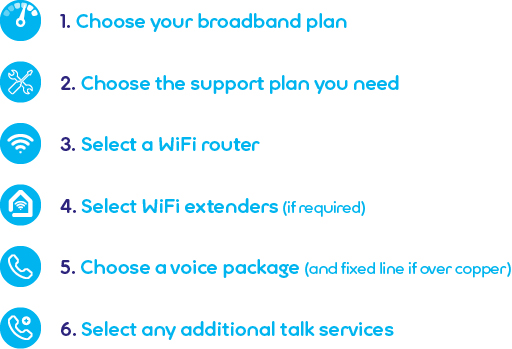 To initiate your switch to Manx Telecom broadband, call our customer experience team or visit our shop in Strand Street, Douglas.

Strand Street Shop:
15-17 Strand Street
Douglas
Isle of Man
IM1 2ED