myMT
Welcome to myMT! Our new online customer platform that will save you time, effort and put you more in control when dealing with your Manx Telecom account and services. Unlocking the benefits are just a few clicks away...
Access details of your MT services in real time, 24 hours a day
Check balances
Monitor and increase data allowances
Pay bills
Make changes to your personal information
Update your contact preferences
Ready to get started? Click here to register for myMT in 3 simple steps!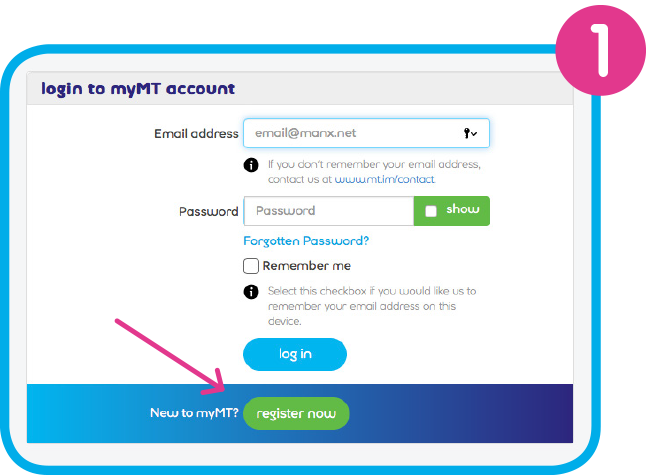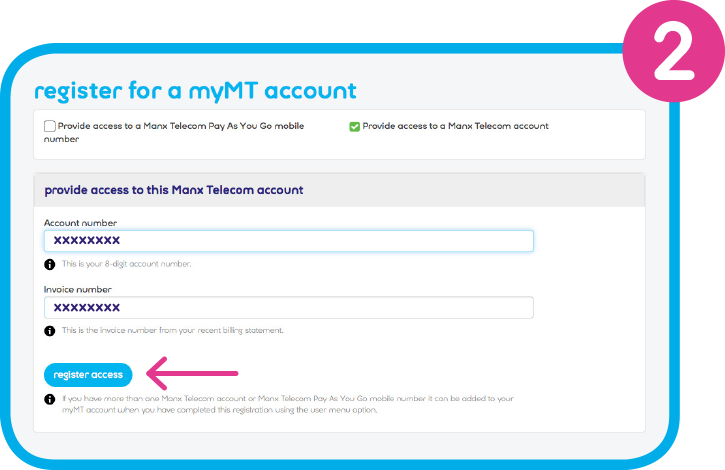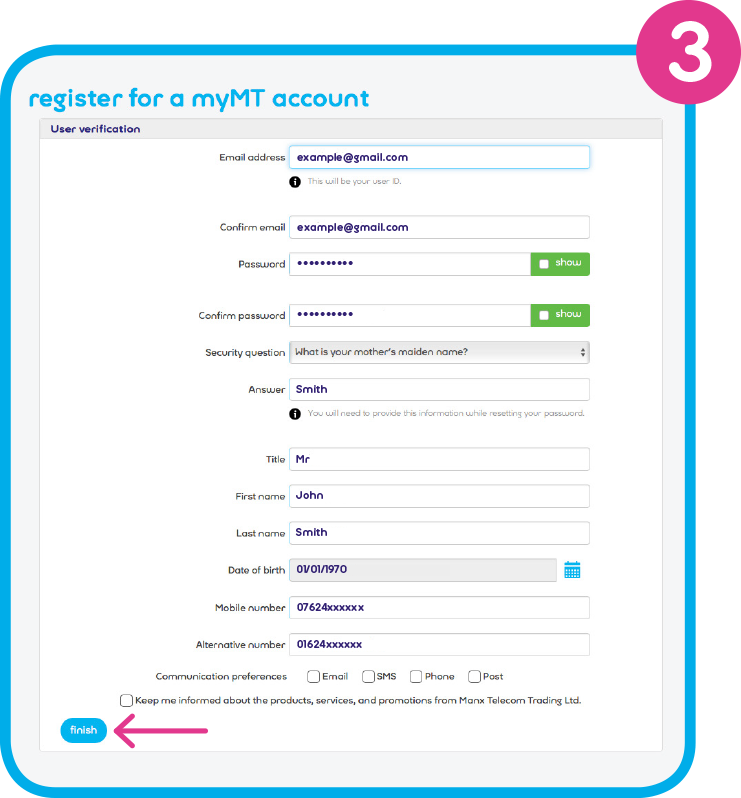 myMT replaces our previous eBill and My Account platforms and you'll need your account number and latest invoice number to register - this was sent to you in a recent letter, or both are shown on your most recent invoice, whichever you have to hand.
With more features being added to myMT and an app version coming soon, register now to always have access to your Manx Telecom account and services details 24 hours a day, 7 days a week. We look forward to continually improving the way we can help you enjoy the best of our technology.
* Terms and Conditions apply.
Frequently Asked Questions
1. why are you moving e-bill and My Account customers to a new system
The current platform is several years old and needed replacing. MyMT is a more flexible and fit-for-the-future solution that will allow us to combine more service access and features for our customers.
2. how do I register/log in?
You can register and access myMT at www.manxtelecom.com/mymt
3. what are the benefits of the new system?
It's all about putting customers more in control. As our new myMT platform develops, customers will be able to access more information about more of their services and perform more actions themselves without the need to wait on the telephone, in our store or for an email reply.
4. how much does it cost?
myMT is a completely free service to help our customers be more directly in control of their products and services. Customers can also save £1.50 a month by opting for online billing rather than a printed alternative.
5. is my data secure?
Manx Telecom is audited to the globally recognised International Standards Organisation IS027001 certification for our Information Systems and Security. We are also audited to comply with the most recent changes to the General Data Protection Regulations (GDPR) that came into effect in the UK on 24 May 2018. Our Privacy Policy is available from our website https://www.manxtelecom.com/terms-conditions/privacy-policy
6. why do I need an invoice number and account number to register?
This is one of several security measures to ensure the account holder's identity when registering.
7. how accurate is the data shown?
myMT uses real-time data from our internal systems to give you the most up-to-date information available.
8. can I pay my bill through MyMT?
Yes, our secure payment platform allows you to pay outstanding balances or for service upgrades.
9. can I order new services through MyMT?
Not at this time, although we will be adding new functions throughout 2018 and beyond.
10. is there an app version of MyMT?
An app version of myMT for Apple and Android devices is in development and due to launch in early 2019.