Directory & Advertising Services
Complete advertising packages across print, online and mobile
Contact us
Directory and Advertising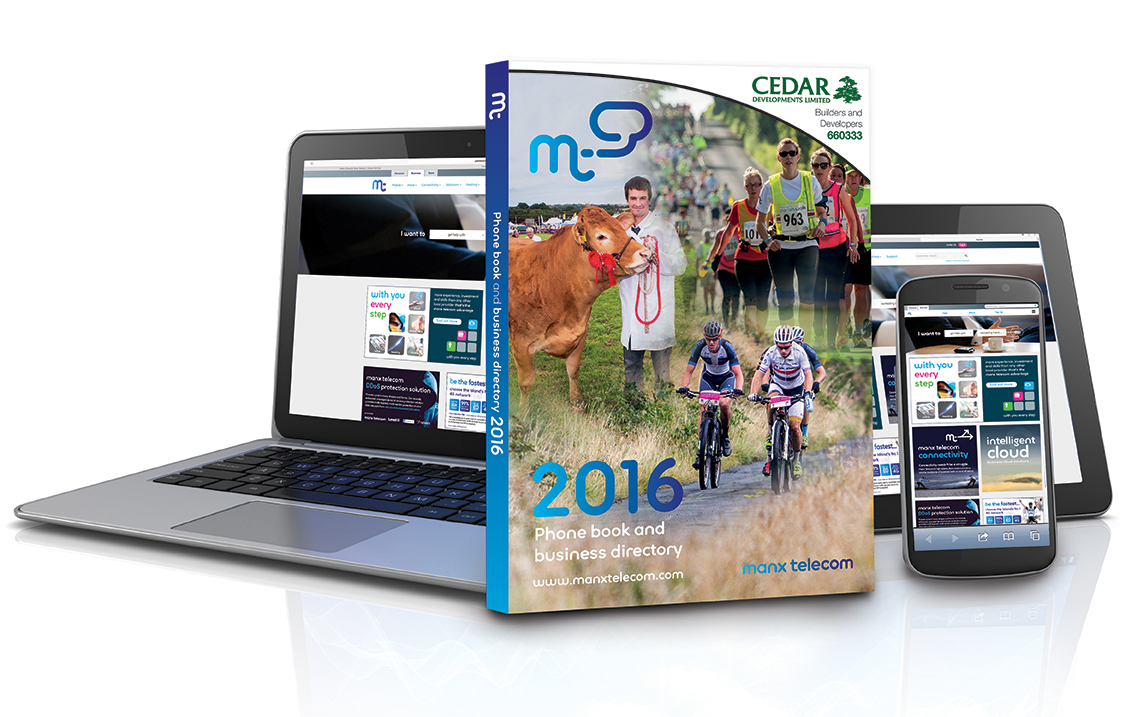 With so much advertising choice, it's hard to get the most from your spend. But, with Manx Telecom we're the only provider to offer complete advertising packages across print, online and mobile.
The Manx Telecom Phone Book and Business Directory is delivered to every household and business on the Island (54,500 copies) and contains information on what's on, what to see, places to visit and places to eat on the Island. There are useful numbers, helplines and much more information.
We have recently conducted a market research survey showing that the directory is still one of the most used products on the Island when people are looking for goods or services.
With 4 out of 5 people expecting an Isle of Man business to advertise in the Phone book and 92% of people  using the Phone Book and Business Directory monthly. 1 out of 2 people also said the Phone Book and Business Directory is their first choice when looking for information.
We can provide your business with a range of different options for advertising all at competitive rates.
We can also offer you a cost-effective online presence in your local marketplace, the opportunity to encourage potential customers to contact you via email, and a way of driving traffic to your own website.
New for 2017 we are now offering premium positions on the front and back cover, the opportunity to advertise your business location within the map pages and priority positions online.
To advertise in the Phone Book and Business Directory call sales on 624624 or email: .
What our customers say…..
Manx Telecom's directory has always provided a key role in visibility for Post-a-Rose.com and in more recent years their Manx.net platform has provided us with an excellent source of high quality leads. Their sales team are continuously attentive to our needs in driving our business forward
Post-a-Rose
We have been advertising in the Manx Telecom Directory pages for a number of years and consider it to be staple advertising or our business. We have always had a first class service from the Team and look forward to continuing to work with them in the future works for us
Callister Removals
Mannin Group has been advertising in Yellow Pages since 2007. Mannin is a company with five operating divisions and Manx Telecom's Phone Book allows us to advertise each division in its own specific trading section of the book. Those sections are where prospective clients look for their suppliers
Mannin Group