Prospero
With major blue-chip companies and many other businesses relying on on Prospero for their services, the team needed a flexible telephony solution to support customers, grow with the business and replace their ageing enterprise-size hardware system.
Prospero is a facilities management and maintenance company that keeps other businesses up and running at all times. With its headquarters in Douglas also supporting offices in Jersey and Guernsey, Prospero provides a wide range of services including office maintenance and cleaning, air conditioning, fire alarms, CCTV, refurbishment and computer room design as well as secure document storage and destruction.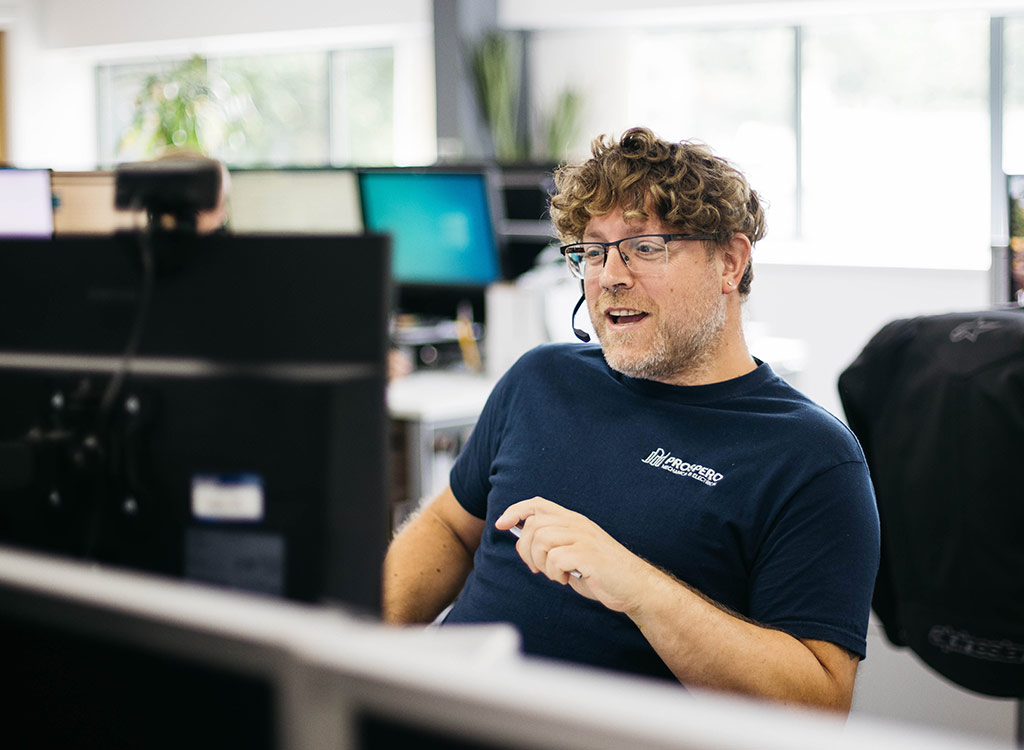 The challenge
With major blue chip companies and many other businesses relying on them for their services, it is vital that Prospero is able to respond to clients 24/7 every day of the year. This includes providing a critical call centre operation to deal with any emergencies or urgent problems.
Having previously had an enterprise-size hardware telecoms system that was beginning to show its age, the Prospero team were looking for a more flexible and versatile solution that was better adapted to their needs and could grow with the business.
We spent a lot of time talking with our Manx Telecom account manager who completely understood our desire to move slowly to make sure we got something that worked really well for us
Declan McLaughlin
Prospero

The solution
Working closely with their Manx Telecom account manager, Prospero opted to remove their old system and replace it with Intelligent Voice, a Voice over Internet Protocol (VOIP) virtual switchboard. This approach had multiple benefits for the company in terms of providing a more adaptable system that could scale with the business needs and offer additional features such as supporting remote working whilst also removing the need to maintain and update costly hardware. Plus, with a straightforward control panel interface, the system can easily be managed in-house without the need for calling in expensive technical support.
We've all found it very easy to use, much simpler to operate than the old hardware system and the handsets are uncomplicated - everyone likes them. Intelligent Voice is also very efficient: setting up a new user takes only five minutes compared to 45 minutes on our old hardware."
Declan McLaughlin
Prospero

The outcome
With a carefully planned switchover taking place on a Saturday morning, the Intelligent Voice system was installed and up and running in a couple of hours. It was immediately a big hit with the Prospero team. Contact our team
If you would like more information or a demonstration, please get in touch - we'd love to help.
Get in touch