On-Island ethernet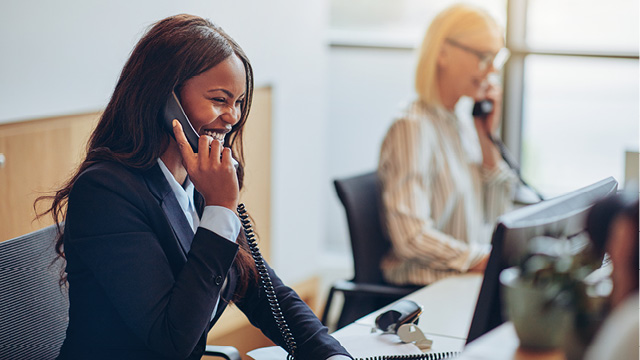 A range of uncontended Ethernet services is available delivering reliable, cost effective, office to office connectivity for voice, data and multi-media communications.
Point to point Ethernet bearer circuits are available in the following guaranteed bandwidths:
10Mbps
100Mbps
1Gbps
10Gbps
Backed by a stringent Service Level Agreement and supported by the largest network engineering team on the Isle of Man, the option of a separately routed backup circuit guarantees uptime for business-critical requirements.
On-Island Ethernet circuits are provided with Service Care Level 2 as standard which can be upgraded to Service Care Level 1. Level 1 provides a priority fault resolution service.
Service Care Levels at a glance
| | |
| --- | --- |
| Service Care Level 1 | Service Care Level 2 |
| Faults cleared within 6 hours following report | Faults cleared by 5pm on the next working day following report |
| Operates 24 hours a day, 7 days a week, 365 days a year | Operates between 8am and 6pm Monday to Saturday including IOM Public Holidays |
| Out of hours engineering attendance included | Chargeable out of hours engineering attendance available upon request |
Service Care Level 1 costs £18.00 extra per month on your circuit rental. More details about the different Service Care Levels are available here.